If you want to just sulk and hold meetings, there's plenty of organizations out there. But when you're part of Occupy, you Occupy, dammit!

The region baked under record-smashing 104° F heat today, but Campbell County Fiscal Court's decision to close the Lakeside Terrace senior home was cryin' out for a protest. So I invited Occupy Campbell County and Occupy Cincinnati to join me for a rally at 4th & York in Newport - across from the Campbell County Courthouse.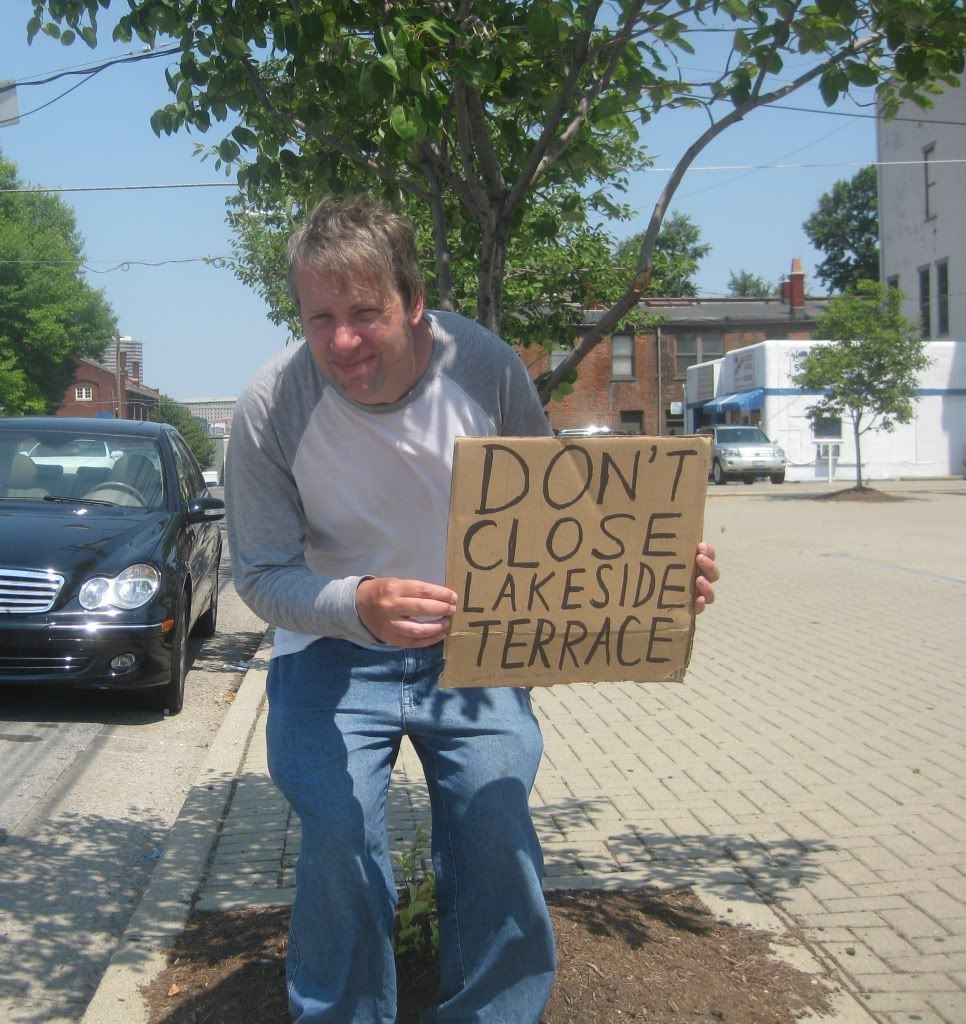 This has to be the longest I've spent standing along a street in Campbell County without garbage being hurled at me from cars since about 1986. Passersby loved my sign's message!

Nobody but nobody believed I'd go out in the heat today. And I'm damn sure the Republicans on Campbell County Fiscal Court didn't expect it. I sure called their bluff, didn't I? That's what Occupy is all about, man.

Fighting to save Lakeside Terrace is a matter of fairness. If the county truly didn't have the money and if it hadn't mismanaged our tax dollars so mammothly in years past, I might just accept Lakeside's fate. But no. The county can do better - and it must.